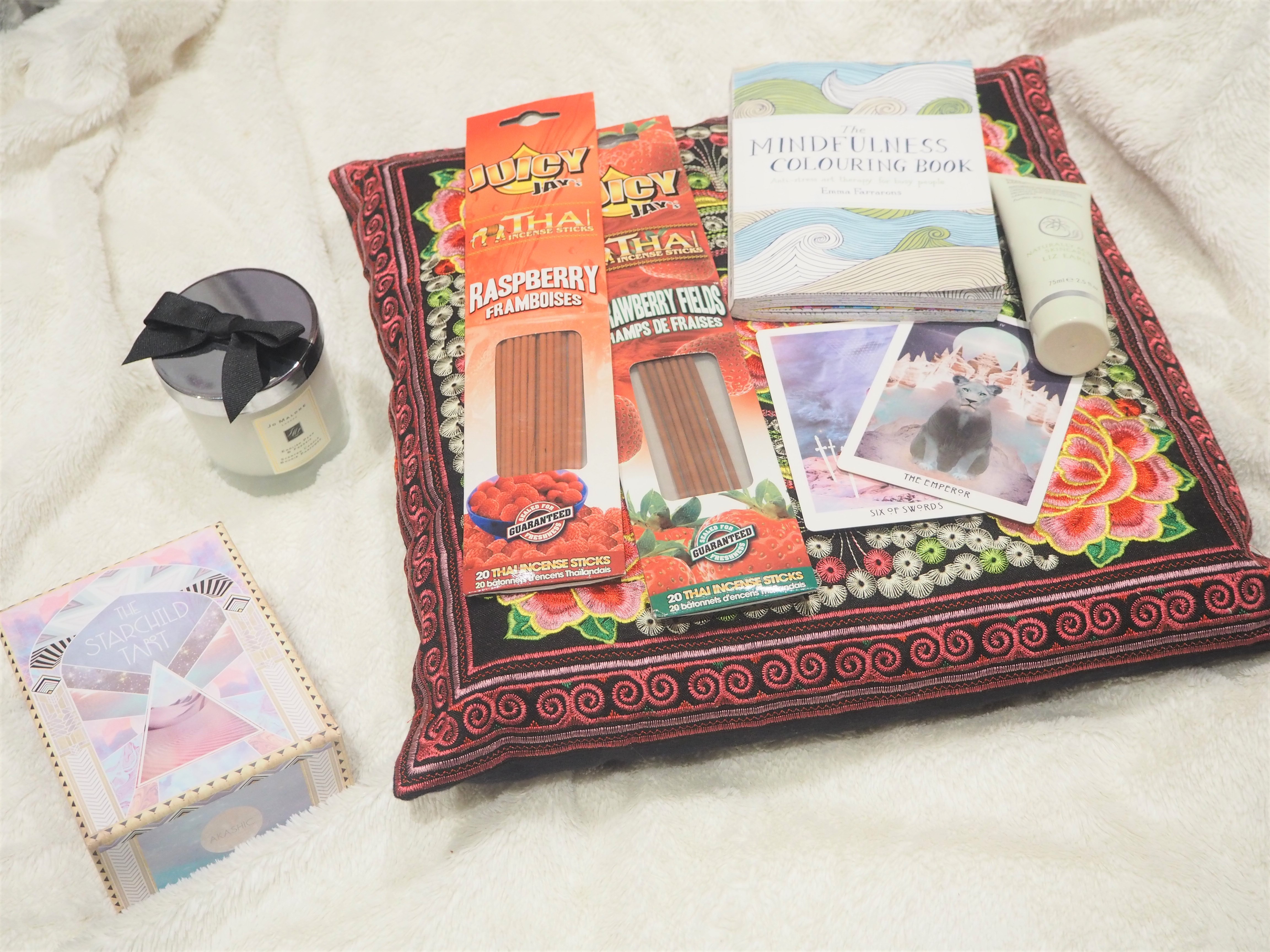 How I try to make myself better when I'm feeling low and anxious. Suffering with anxiety and very low self esteem is an absolute killer on a daily basis. You always feel shit about yourself and are always in a low point of life where you have zero motivation for anything. Since taking part in #YearOfYou at the start of the year I have noticed an incredible difference in my own outlook on life and the different coping mechanisms I have used to help control and manage my anxiety. Yes everyday is still an ongoing battle but I am slowly learning how to conquer and manage when I'm feeling anxious. Below are my favourite ways to help feel better and good about myself.
EATING HEALTHY
Eating more healthier food is just one of the small changes I've decided to make along my #YearOfYou journey. Spending 5 hours of my day sat at a desk at work really isn't good for your health especially when you want to loose weight and hardly get to move around the office to burn some calories off. I've noticed since working in an office job I've been gaining more weight when I want to lose it. So I've decided to cut out as much bread, carbs, dairy and unhealthy foods I can. I've gone off having sandwiches unless I really need to and eat a pot of mixed salad instead of crisps or something a lot more unhealthy.
FRUIT INFUSED WATER
I've read a lot about drinking fruit infused water and it's a lot nicer than drinking plain boring water as the fruit infuses it and gives it a lot more flavour. One of my favourites to drink is cucumber water which helps aid weight loss and it tastes really refreshing as well as hydrating your body and also your skin which improves the quality of your skin. As cucumber is a mainly water based fruit it's a lot more hydrating and can be mixed with a number of different fruits especially lemon or raspberries.
FACE MASK TIME
As I wear makeup everyday to work, my skin needs a detox every once in a while and whilst I have makeup free weekends unless I'm going out then is the perfect time to lather on the detoxing face masks to help cleanse my skin. One of my favourites to wear is the Deep Cleansing Face Mask from Liz Earle which is full of natural ingredients and also cruelty free which is another bonus. 
TAROT CARD READINGS
This is a new addition to my #YearOfYou journey and when I picked up my gorgeous set of tarot cards from The Starchild Tarot I couldn't help but start doing weekly tarot spreads to help read my future and help me focus on something else.
MEDITATION
This is perfect for when my anxiety is really bad, I love playing my Meditation or Chill playlist on Spotify and either sit on my bed or in the corner of my bedroom cross legged on my favourite pillow from Thailand and simply focus on my breathing and the music to help calm my nerves or anxious thoughts. Whilst I'm meditating I also like either lighting on of my favourite candle which is English Pear & Fressia from Jo Malone or one of my favourite incense sticks in Raspberry or Strawberry from Juicy Jays.
MINDFULNESS COLOURING BOOK
Another thing that I love doing when my anxiety gets really bad is to simply grab my colouring pens and my mindfulness colouring book and pick a page to start colouring in and I find focusing on what colours I'm going to be using really helps calm my anxious mind and calms me down and I just love the satisfaction you get when you finish a page and it looks really pretty.
SKINCARE ROUTINE
I love it when I stick to my skincare routine and use my good products to help keep my skin clean and help it get clearer. It helps boost your self esteem a little when you see your skincare routine working and some of those horrible spots disappear and your skin looks a lot clearer. I love using my Magnitone Skin Clearing brush along with one of my favourite cleansers and I also love cleansing my face with my Liz Earle Hot Cleanse & Polish as that makes my skin feel squeaky clean and also helps reduce my acne to make my skin look a lot more clearer and healthier.
What do you do to help boost your confidence or self esteem?