This post contains affiliate links. Read more.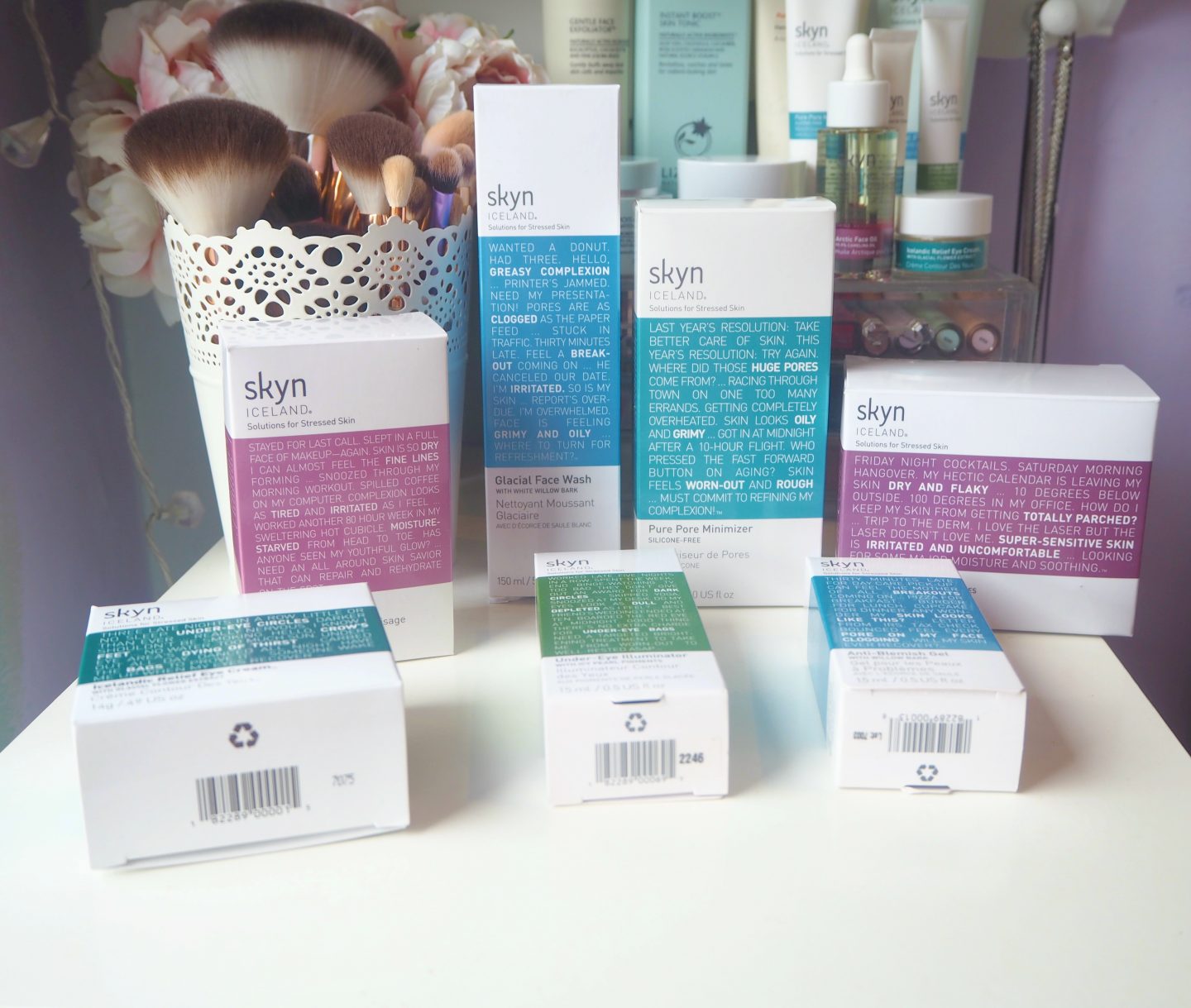 Since I travelled to Iceland. I have heard so many people rave about the clay that is in the Blue Lagoon. And how good it is for your skin but as I didn't go there I couldn't try it. That was until I discovered the brand skyn ICELAND. It's products are created using ingredients and elements that are inspired by Iceland's weather. And natural minerals to protect and improve your skin. I bought quite a few products from their range to try out and test. The other amazing thing about this brand is that they are natural, cruelty free and vegan friendly! BONUS!!
skyn ICELAND's Philosophy
"Our inspiration comes from nature, in the pure unspoiled natural resources of Iceland. With its mineral rich waters, antioxidant powered berries, soothing algaes and mosses. As well as immune boosting angelica archangelica. With these potent naturals, we created products that soothe, stabilize, fortify and nourish skin. Bringing it back into balance and returning it to a glowing, youthful state". Their range offer skincare solutions to treat damage caused by stress.
Icelandic Complex and Ingredients
The Icelandic Complex is our very natural blend that replenishes the nutrients that stress depletes. It's what sets skyn ICELAND apart and makes our products hyper potent and truly efficacious. Sourced from Iceland's pure and potent environment, it contains pollution-free Icelandic Glacial Water with 6 essential minerals to hydrate and detoxify skin, Arctic Cloudberry and Cranberry Seed Oils "super fruits of the Arctic" rich in Omega fatty acids, vitamins and potent antioxidants as well as pure molecular oxygen which delivers energy into skin's deepest layers to bring back a youthful glow. All of our products are free of harsh chemicals: parabens, phthalates, formaldehyde, and SLS/SLES. 100% vegan. Dermatologist tested.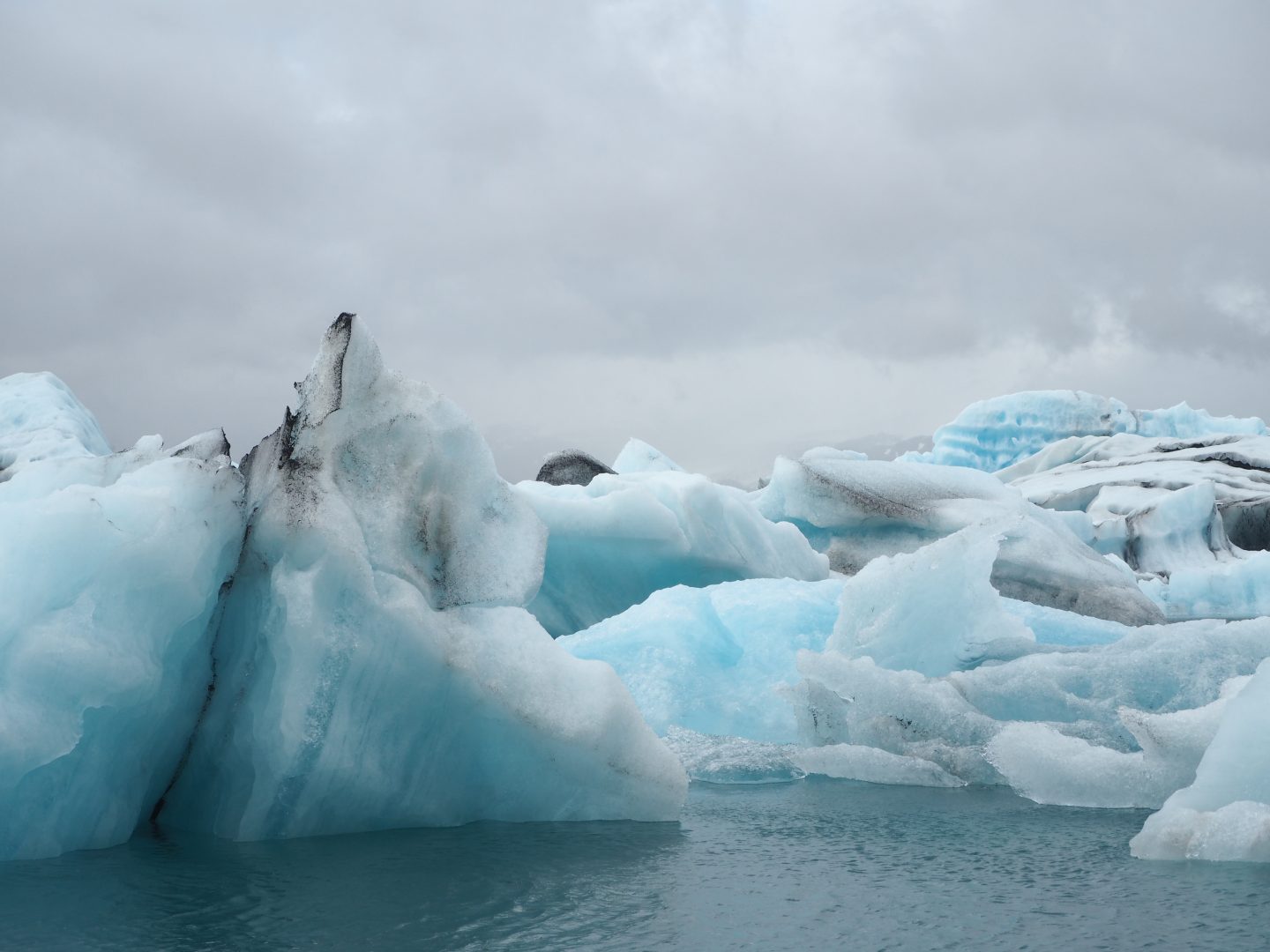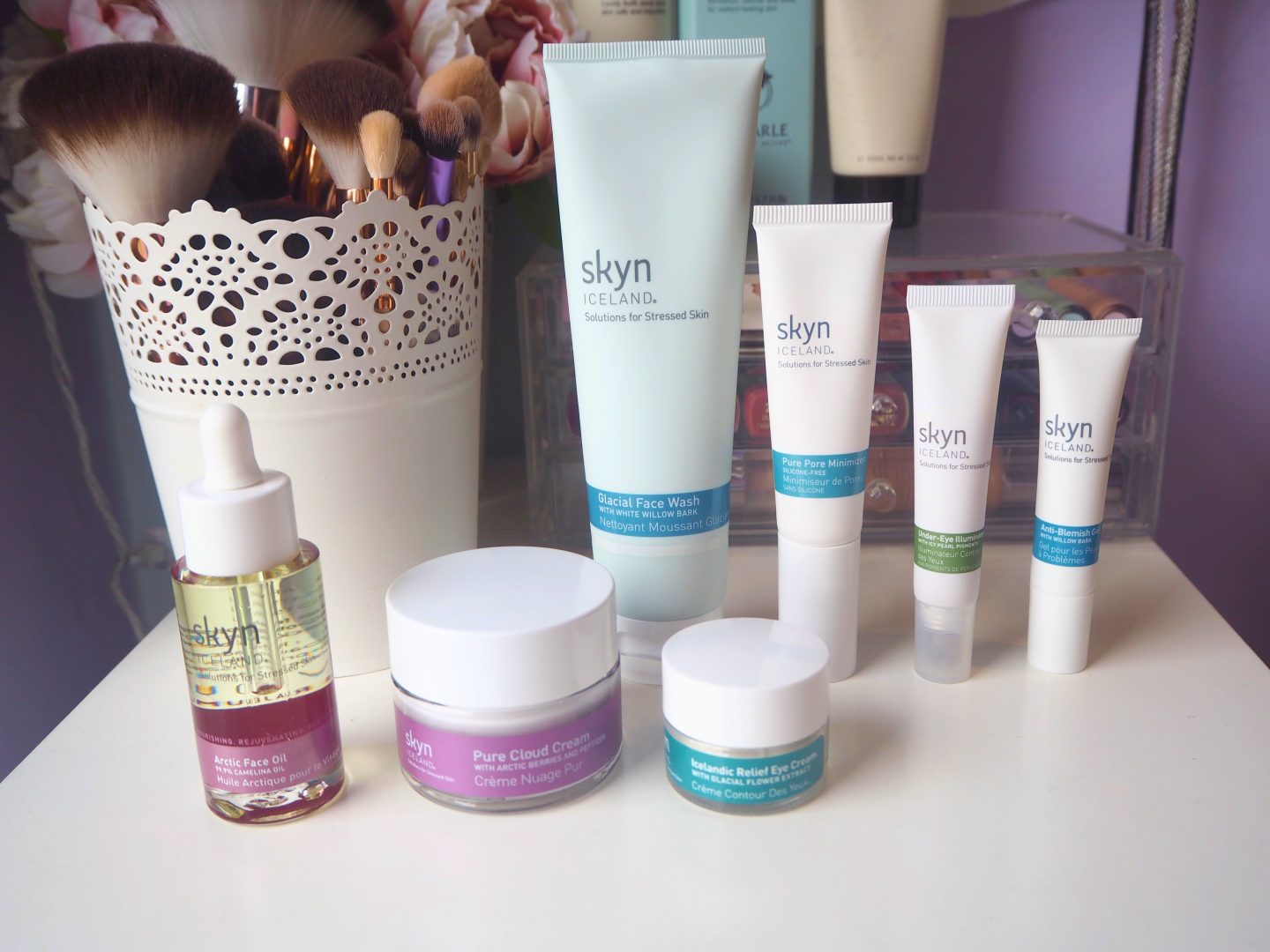 THE PRODUCTS YOU NEED TO TRY
Is a light-as-air daily moisturiser that provides intense hydration to visibly plump and tone skin. It calms sensitive skin and combats the signs of ageing for smoother, softer, younger-looking skin.
A concentrated, non-irritating blemish fighting gel. It can be used to treat existing blemishes or as a serum to prevent future breakouts. Naturally calming and soothing botanicals pamper and relieve angry, red, irritated skin.
Is a daily, age-defying omega enriched face oil that replenishes natural moisture. While sealing in round-the-clock hydration to help balance, revive and rejuvenate skin. Camelina Oil is extracted from the Camelina Sativa Plant. Which thrives in sub-zero temperatures – it has a unique composition. Including 9 Omega Essential Fatty Acids, which play a critical role in normal skin functions. A natural anti-inflammatory, it soothes, calms and protects skin.
It's the first, silicone-free pore treatment that instantly reduces the appearance of pores. And over time shrinks pore size and reduces oil production. Its silky formula goes on with a matte finish without pore-clogging silicone.
Is a deep cleaning, non-drying cleanser that rinses away dirt, oil and other impurities. It refreshes and soothes the skin while maintaining natural moisture and balance. Icelandic Glacial Waters and beneficial minerals help detoxify and purify chronically stressed skin.
It's a feather-light, fast-absorbing brightening serum. Which employs cutting edge, pearlescent pigment technology. To reflect light and disguise imperfections so skin looks visibly brighter on contact.
A "triple-threat" eye cream, which helps to combat all three eye area concerns; fine lines, dark circles and puffiness. Glacial Flower Extract and Rice Peptides help counteract the ageing effects of stress. Cotton Powder plays a role as an "optical diffuser"A to soften fine lines. And brighten the eye area for a refreshed, wide-awake look while providing long-term reparative benefits.
MY OVERALL THOUGHTS
Yes their products are a little on the pricey side. But I don't mind spending that little bit of extra money on looking after my skin. And if the products actually work which they do then it's worth it. The packaging is amazing – simple but very sleek and looks good on your vanity. I love the quotes and phrases on each products box relating to caring for each part of the face.
SHOP THIS POST
Are you interested in trying out this skincare brand?